There is no shortage of Christmas events to experience in Houston, but here's a list of just a few of our favorites.
Christmas is Comin' Uptown
A musical that runs until December 30th at The Ensemble Theatre in Midtown.
Who doesn't love a classic with a twist? The traditional story of "A Christmas Carol" gets a jazzy and colorful makeover! In this version, Scrooge is a Harlem slumlord who is just about to foreclose on a tenement house and a church when a surprise visit from an "old friend" and some groovy ghosts make him reconsider.
Christmas Village at Bayou Bend
Open evenings, Wednesday through Sunday, from December 14 to January 5.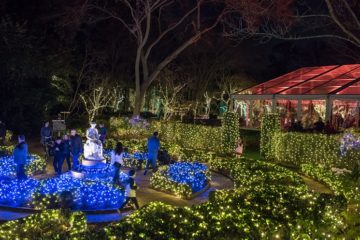 Discover an immersive Christmas experience at beautiful Bayou Bend Collection and Gardens. A dazzling bridge brings you into a winter wonderland featuring thousands of lights and activities for all ages throughout the 14-acre estate. Fun, holiday-themed tours of Ima Hogg's historic mansion feature live actors, theatrical effects, and Christmas decorations. BONUS: Drinks for sale at the bar!
Movie Nights at Axelrad
December 11th showing The Grinch, December 17th showing Home Alone, December 18th showing A Christmas Story, December 23rd showing The Nightmare Before Christmas, and December 25th showing Scrooged and A Christmas Carol.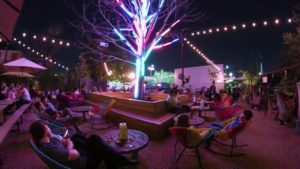 Enjoy the free movie nights at Axlerad's huge outdoor patio. Warm up around the heaters and fire pits while sipping a Tequila-infused Mexican hot chocolate.
The Center for the Arts and Sciences Season of Light Planetarium Show
A night sky tour and full dome show open on December 11th, 18th, and 28th.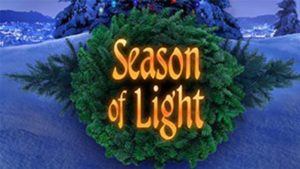 Classic Christmas full dome show celebrating the customs of Christmas and exploring the question, "If the star of Bethlehem was a natural phenomenon, what might it have been?" Wonderful for the entire family and includes a beautiful tour of the winter circle of constellations.
AND THE BEST EVENT OF THEM ALL… THE OG UGLY CHRISTMAS SWEATER PARTY
An Ugly Sweater Christmas Party at Yepez Vineyard on December 13th at 6:00pm.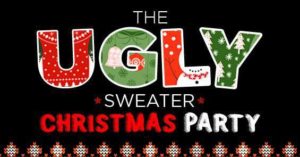 Join us at the the OG's first ever Ugly Sweater Christmas Party! Come have fun, food and wine at Yepez Vineyard. Wear your tackiest sweater! The best (or worst) sweater will win a fabulous prize.
Many thanks to Lindsey Donovan with Academy Mortgage Corporation and Chris Bradford with Farmers Insurance for sponsoring this event!
We want to hear from you! What are your favorite holiday events in Houston?