Prepare Your Home to Look Amazing in Photos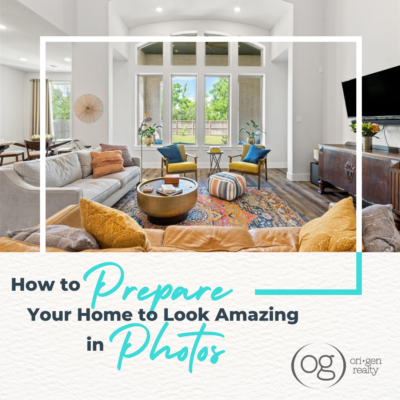 WHY Your Home Needs to Look Amazing in Photos
A picture is worth a thousand words… and often thousands of dollars too. The vast majority of buyers start their home search online. A whopping 96% of buyers use online tools to search for a home according to the NAR® 2022 Profile of Home Buyers and Sellers Report.
The photos of your home are the first thing a buyer sees. A buyer often determines whether or not they want to see your home in person based solely on the photos. Having really great photos increases a buyer's interest before they ever even step foot on your property. Photos are so important that they can make the difference between how long it takes to sell, and even how much you sell for.
Our agents have tips and tricks to prepare your home to look amazing in photos, and we work with incredible photographers to get high-quality photos that showcase the best your home has to offer.
How to enhance your CURB APPEAL to Look Amazing in Photos
The exterior of the home is usually the first photo to appear on a listing. It's important to make a great first impression! Your front yard needs to be trimmed and tidy to grab the buyer's attention.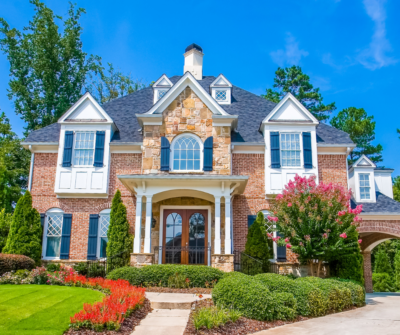 – Mow, weed eat and edge the lawn
– Pull weeds from flowerbed and spread fresh mulch
– Remove dead plants or trees
– Sweep Porches and Walkways
– If necessary, power wash the home, driveway and any other concrete (this actually makes a HUGE difference)
– Hide trashcans from view
– Park vehicles away from the house
– BONUS POINTS: Freshen up your flowerbed with beautiful landscaping
How to DECLUTTER for Amazing Photos
Have you ever walked into a model home and fallen in love? One of the reasons that model homes are so great is because they are stylishly decorated, pristinely clean, and most importantly, have ZERO clutter. They are so perfect because no one actually lives there. You actually do live in your home, so don't set an unrealistic standard. But there are things you can do to make your home look more like a model home in photos.
– Get rid of any clutter. Remove piles of paper, unsightly wires, remote controls, etc.
– Remove unnecessary furniture. Less is more. Having less bulky furniture can give your home a more spacious feeling.
– Depersonalize. It's hard for a buyer to imagine themselves in your home if your items are everywhere. Consider keeping family photos to a minimum.
– Remove pet items like bowls, beds, cages, etc. They don't look great in photos, and not every buyer has pets or like pets.
– Remove any seasonal décor. Seasonal decorations can be distracting for potential buyers because they draw attention away from the home's features.
– PRO TIP: Closets look huge when they're bare. Think back to those model homes that just have just a few items of clothing hanging. Consider clearing out a significant portion of your closet.
How to CLEAN for Amazing Photos
If you really want your photos to shine, clean, clean, and clean some more. A pristinely clean home will not only look great aesthetically but will also show buyers that you take pride in your home and have cared for and maintained it. You should clean your entire home, but these are the most important details to give extra special attention to.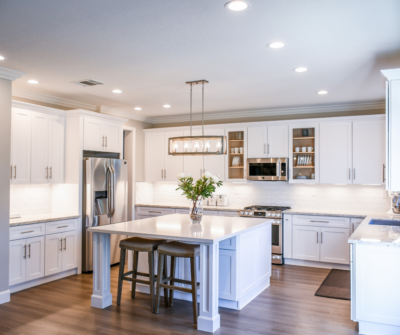 – Clean mirrors and windows.
– Vacuum carpets and polish floors
– Clean baseboards.
Kitchen
– Clear counters of clutter and small appliances. Less is more.
– Remove refrigerator magnets. We often don't pay much attention to them in person, but they really stand out in photos.
– Hide soap, towels, and cleaning items.
– Hide your trash can.
Bathrooms
– Close toilet lids.
– Remove countertop items.
– Hide bath and shower items.
Bedrooms
– Make the bed and use decorative pillows.
– Declutter nightstands, dressers and other surfaces.
Living Room
– Organize book shelves.
– Minimize decor and knick-knacks.
BONUS POINTS: Hire a professional cleaning service for a deep clean.
Arguably, the two MOST important factors in selling your home are price and photos. Taking the extra time to prepare your home for amazing photos can make a huge impact on the success of your sale. If you need more tips or advice, our agents are here to help. You can reach us at (281) 691-6177 or at [email protected]
*BONUS: SAVE ON YOUR LISTING
We'll list your home for sale and save you thousands of dollars in commission with our full service, flat fee pricing model (professional photos included). See SELLER SAVINGS to learn more.